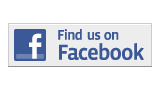 ---
Arts and Entertainment
A Taste Of Japan In The Heart Of Kendall
By Karla Barrios
maria.barrios011@mymdc.net
Walking through the doors of Fujiya Japanese Restaurant is like coming home for dinner.
The friendly staff greets you with wide smiles as they say "Hi, How are you?".
Behind the sushi counter stands Shigehisa Imai, also known as Mike who has been working as a sushi chef for 38 years. Imai, 57, has worked at Fujiya since its inception nearly 20 years ago. Susan Lively, also a sushi chef, has been working there for 15.
"Here it's pretty good," Imai says as he places rice on top of a seaweed sheet. "Feels like a family."
Chika and Harry Lively opened the restaurant in 1993 after Hurricane Andrew. The place is now owned by their son, Edgar Lively.
The menu includes nearly one hundred types of rolls, traditional Japanese dishes hot from the kitchen, and 16 lunch specials daily.  The restaurant has won the "Talk of the Town" award three years in a row (2010 through 2012).
The service is first rate and, the rolls are original, the fish is fresh, and the prices are affordable.
The "Ecstasy" roll is filled with spicy tuna, fried fish, rice on the outside and topped off with crab and homemade cilantro sauce. The spiciness of the tuna combined with the silky cilantro sauce makes the meal sophisticated yet comforting.
The "Zonie" roll has shrimp tempura on the inside topped with panko crumbs, eel sauce and kimchi sauce. The shrimp tempura was crunchy and warm.
The homemade iced green tea, is the greenest I have ever seen. They use real leaves instead of already prepared green tea to give customers a fresh flavor.
Mary Josephine Reyes, a customer since 2010,  says that the "service is great" and the place is "small and quaint."
If you're in the mood for great sushi rolls, friendly service, and a trip to taste bud heaven, Fujiya Japanese Restaurant is the place to go.
Fujiya Japanese Restaurant:
13750 North Kendall Dr.
Miami, Fl 33186
(305) 382-1700
More Arts and Entertainment Articles
---