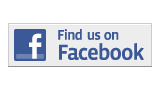 ---
Briefing
Foreclosure.com Offering Five Scholarship Opportunities
By Axel Turcios
axel.turcios001@mymdc.net
Foreclosure.com is offering four $1,000 scholarships and one $5,000 scholarship for currently enrolled college students.
To apply, students must submit an 800 word essay addressing issues in real estate and housing before December 1.
Each year the program chooses five winners from the essay competition. First-place winners will be awarded $5,000, second through fifth place students will be awarded $1,000 each.
Since its inception in 2009, the program has issued $27,000 in scholarships to college students in the United States.
The program's goal is for future leaders to envision creative solutions and ideas to help stimulate the housing market and help fix foreclosure problems.
For More Information Please Contact:
Jacquelyn Marks
561-988-9669 ext. 7387 or visit
www.foreclosure.com/scholarship
More Briefing Articles
---