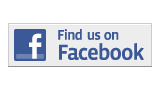 ---
Forum
Colleges Should Keep Affirmative Action Policies
By Jonathan Muñoz
Jonathan.munoz004@mymdc.net
At the moment, the Supreme Court is deciding whether to amend Affirmative Action, a policy which is near and dear to many college students.
Affirmative Action is the policy where colleges take into consideration factors such as race and ethnicity when granting admission and scholarships.
Even though it was a government initiative, the court might very well strike it down and find it unconstitutional. As much as some people would love to see that happen, we need this policy to stay in place.
It could be argued that Affirmative Action is special treatment, but special treatment comes in many forms.
One argument that is often brought up is that which involves the two doctors with a different race.
The theory is that if I went to the hospital and there were two doctors, white and black, I'd choose to be attended by the white straight-A-student, as opposed to the black doctor that passed with a C average.
But that's assuming that minorities are dumber than whites and that the white doctor himself had no help along the way.
I don't want a white doctor who only got into school because his daddy donated a library or was the son of an alumni, anymore than I would want a doctor of any other race that passed the minimal standards of medical school.
Take George W. Bush. He is an example of how the elite society can help one of their own into a prestigious college, only to have an Ivy League graduate that is no smarter than someone who goes to a state university.
Two wars on a credit card, unnecessary tax cuts for the rich and the worst financial disaster since the Great Depression.
I would have preferred the student who was accepted to Yale through affirmative action that still needed to meet minimal standards than the student who was guaranteed admission because of his elite father's legacy.
Bush didn't even get into the state university in Texas but got into Yale. In this situation special treatment wasn't Affirmative Action, it was legacy. And the person was not a minority, he was white.
Special treatment allows people that may not necessarily be the most fit for the college slot.
The sons and daughters of big donors get in. If your daddy has a science hall named after him, most likely you're going to get into the school. Colleges fear that if they deny the big donors pride and joy from entering, they may lose their precious funding. Remember money talks, but most of us can't afford to bribe.
Nowadays people feel that when they are denied something it's because that damn minority took it. They took my job. They took my college spot. They took my salary.
It's not because maybe your essays sucked. It's not that you may have 4.0 GPA but no extracurricular activities or community service hours. It's not that perhaps the letters of recommendation you sent were weak. It's not because you didn't show the college how well-rounded you are. It's because "reverse discrimination" denied you of something you feel entitled to.
I think that is quite arrogant. Everyone is quick to point the finger and say minorities feel entitled to everything. Take a step back and wonder, maybe the reason you didn't get in isn't because a Latino or African-American fills in the AA quota. Perhaps it's because you're just not good enough.
More Forum Articles
---