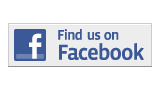 ---
Forum
Electronic Love
By Karina Castrillo
Karina.Castrillo003@mymdc.net
I don't deem my birthday to be a day when the world must lavish me with rituals and gaze in wonder at the spectacle of my existence, but as it happens on that day I did expect to get more love than a bombardment of casual Happy Birthday posts on my Facebook timeline.
Is it possible that while social media was formulated to bring us together it has pushed humans farther apart?
It cannot be denied that it has endowed us with the gift of unlimited access to a kaleidoscope of information. We have wandered around the world without ever leaving our seats, engaged in friendships with people thousands of miles away and remained connected to relatives with whom we are physically parted from.
But friendships are transient, physical touch has become imprudent, and conversations have become superficial.
Face it, our friends list is made up of nothing but names.
We shut the laptop off, our cell phone battery dies and we realize our real state of loneliness.
It was all deception.
Distracted by an email, the beeping of a text, the ringing of a call, the tweeting, the posting, the liking, the commenting and we miss out on actually getting to communicate with a person.
In the age of social networking, when we are supposedly more synched than ever, how is it that the social needs of the common man is still: talk to me?
We have been warped into another dimension of socialization, a level of communication that relies on appearance. The emotional distance has also translated into physical separation.
The average American keeps a distance of four feet between him and a "friend".  A salute is a quick handshake, but usually a simple 'hi' qualifies as a greeting.
Many see a hug as an unusual invasion of personal space.
According to psychologist Abraham Maslow's hierarchy of needs, humans have a social need to feel love and belonging.
But it seems that instead of meeting those needs, Facebook, Tumblr and Twitter have really masked them with fake depictions of companionship.
We are too entertained to realize this until we log off and we suddenly feel the impenetrable silence overwhelming us with anxiety.
Social media has fooled us into believing we are among the company of friends when we are in fact among the company of perfect strangers who entertain us with typed empty words and trivial messages.
These so-called friends we communicate with online are more like unemotional robots than actual warm-blooded human beings.
Stripped off its friend-making guise and its notification bells muzzled, social media just digs humans deeper into the cave rather than uniting us around the campfire.
More Forum Articles
---