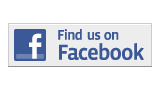 ---
Forum
Letter To The Editor
In regards to Rafael Tur's article on the Benghazi attack on September 11("Libyan Attack: Random or Terrorism?" column in the Oct. 9  issue of The Reporter), I concede that the White House has been fuzzy on their classification of the attack.
However, I am concerned with many of the points that Tur makes, especially when he speaks of diplomacy and military action.
First is the reference to the death of Osama bin Laden. The only aspect of the raid that I find even remotely controversial is that the government refuses to release the photographs of the operation and of bin Laden's corpse. But how much evidence do people need to see that he is dead?
Al-Qaeda released a video swearing to avenge their fallen leader, it seems to be that his death is legitimate.
Second, Tur mentions that after the fall of the Libyan, Egyptian, and Iraqi regimes, "terrorist cells have been sprouting up like weeds."
He makes that sound like an unusual occurrence. This is a troubled region of the world that was held down by dictatorships. After those leaders fell, every political group wanted to grab power either for collective or personal gain.
Did people really expect those citizens to hold hands in a circle and sing Kumbaya?
As for Tur's call for military action, his generalization of these "insensitive [Americans]" makes it seem as if Americans are bipolar.
When President Barack Obama called for a unilateral strike to aid the Libyan rebels, Republicans were quick to claim that he was violating the Constitution-although he was in accordance with the War Powers Resolution of 1973.
Now, although Syria is in a similar situation, those same critics are calling the President weak. Republicans and perhaps Tur need to make up their minds.
President Obama might not be Eisenhower, but even Eisenhower recognized that war is not the way to resolve global problems. In fact, he said he "hates war as much as a soldier can" and even called the use of military action a last resort.
Cristobal Reyes-Rios Mass Communications Major Wolfson Campus
More Forum Articles
---