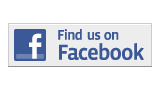 ---
News
Book Fair Set To Captivate Readers Downtown
By Amanda Rodriguez
amanda.rodriguez020@mymdc.net
The books are here.
Celebrating its 29th year, the Miami Book Fair International, will take place Nov. 11 through Nov. 18 at the Wolfson Campus, 300 N.E.2 Ave.
More than 468 authors will be presenting from Nov. 11 through the 16, along with food tastings, theater productions and the popular "Evenings with..." series which features renowned writers such as Tom Wolfe, Adam Gopnik,  Pulitzer Prize winner Junot Diaz,and Sandra Cisneros.
The street fair will be open from  Nov. 16 to Nov. 18 from 10 a.m. to 6 p.m. It will feature  more than 200 national and international book vendors. On Friday Nov. 16 the street fair is free for all attendees.
"I find it exhilarating,"  said Natalie Castro, a mass communications major at MDC.  "I feel like this is the one week where students can see the campus come alive and get to experience everything for free. I know I will definitely be going from tent to tent exploring that week."
On Nov. 17 and 18  admission for ages 12 and under is free; ages 13 to 18 pay $8, and ages  62 and older pay $5. Miami Dade College students and faculty get in free to the street fair with their MDC ID.
Tickets for the "Evenings with..." events are $10 and must be purchased in advance. Presentations will be in the Chapman Conference Center (building 3, second floor).
For the first time, the Book Fair will introduce  Generation Genius. An event in the Children's Alley that will encourage learning and imagination through reading, writing, storytelling, art, music and theatre.
"I expect to see a lot of children from either school field trips or with their parents," said Lissette Mendez,  program coordinator at the center of literature and theatre. "We hope for these children to learn and explore from the books and activities we offer."
Other events offered before the street fair include:
On Nov. 15, "Teacher Fun Day" will be an educational fair where comics and graphic novels will be demonstrated in a working classroom setting. The program  will be a workshop for educators interested in making classroom activities more interesting and creative for students.
Then, on Nov. 17 and 18, "Weekend Cartoons" will be exhibit more than 30 comic book writers and artists presenting their work.
"As a kid, I always loved comics," said Oviel Bayola, 18, computer science major at the Wolfson Campus. "So when I found out that the Book Fair will be having an event dedicated to it, I got pretty excited to see what artists and writers I would meet."
Along with literary events, food workshops with renowned chefs and authors will be also available at Book Fair.
Before the evening presentations twilight tastings will provide visitors with the opportunity to sample international cuisines.
Vendors such as Pasta Box and Pollo Tropical will be giving out free samples from Nov. 13 through 14 at 5 p.m. in Room 6100 at the Wolfson Campus.
For complete program information and to build your schedule visit: www.miamibookfair.com
More News Articles
---