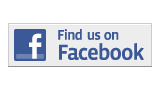 ---
News
Kendall Campus Music Department Raises Funds To Purchase Steinway Piano
By Jonathan Muñoz
Jonathan.munoz004@mymdc.net
The Music, Theater and Dance Department at Miami Dade College Kendall Campus is raising funds to purchase a $150,000 Steinway piano.
When bought, the piano will be housed in the McCarthy Auditorium at the Kendall Campus, Room 6120. It will be used for student performances.
Thus far, the department has raised $1,500; they hope to have the piano by the beginning of Fall term 2013, said Rodester Brandon, music, theater and dance department chairman.
"The instrument is a long-term project," Brandon said.
More than 100 events are being planned to raise funds to purchase the piano. For example, Kendall Campus is currently holding a concert series throughout the fall term.
On Oct. 2 an MDC alumni concert was held at the McCarthy Auditorium that raised $1,200.  Almost twenty MDC alum took to the stage to perform original jazz and classical music.
"I've been working at MDC as a piano teacher," said Maria Borges , an MDC alumna and piano professor at Kendall and Wolfson Campus. She performed the classical Fantasie Impromptu by Frédéric Chopin, at the alumni event."I came from Cuba and owe a lot to MDC."
Brandon said the idea is "to increase the quality of education in the department."
"A good college needs good instruments...the Steinway is a high caliber instrument," said Andrea Acosta,  Kendall Campus piano major.
The Music Department plans to purchase the piano from  Steinway & Sons in Coral Gables.
"Schools realize that students need great tools," said Aleksandr Bernhard,  sales representative at  Steinway & Sons. "Steinways are built to last generations."
More News Articles
---