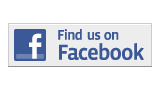 ---
News
Student Perserveres After Accident
By Karla Barrios (maria.barrios011@mymdc.net), Jonathan Muñoz (Jonathan.munoz004@mymdc.net)

Andy Oquendo
Nilsa Oquendo felt like she was falling into an abyss when the doctor told her there was no hope her son would wake up.
The injuries Andy Oquendo sustained in a car accident on Nov. 19, 2010  were so severe  that he was in a coma for two months.
For Nilsa, Andy's injuries were the latest in a string of tough circumstances.
Nilsa lost her daughter, Maite, in a car accident in 2007; her 13-year-old son Joe  died in the same car accident  that left Andy in a coma, and her husband, Jose "Pepito" Oquendo died in 2010 due to lung cancer.
So all she had was Andy; and she wasn't about to let him go.
Nearly two years later, Nilsa still has her son.
After hours of rehab, several surgeries, and the encouragement from family and friends, he is slowly, but surely, recovering.
Andy is regaining the ability to do simple tasks such as putting on his shoes by himself. He wears an ankle-foot orthosis—a plastic brace that helps him walk— and he has vision problems, and left-side hemiparesis,  a slight paralysis on the left side of his body. 
But despite those adversities, he strives to make people smile.
"I love making people laugh," Oquendo said. "It fascinates me."
He has also returned to school.
Oquendo, 20, is in his third semester as a mass communications major at Kendall Campus. His mother spends the day with him in his classes—humanities and  English composition I — as he works toward his dream of being a professional videographer.
"She's really savvy, she's Andy savvy," Andy said about his mother. "She's my life therapist."
Andy eats Honey Bunches of Oats —original flavor—  with milk before starting his day at MDC.
"He's an amazing spirit," said Hector Vazquez, Andy's humanities professor at Kendall Campus. "He's always joking, participating in class. A wonderful student; he's an example to those in class.
"People tell him they're so inspired by him. He inspires me every day in class. His mind, spirit, attitude."
Andy discovered his passion for  journalism at  John A. Ferguson Senior High School where he he was a  video editor for the Ferguson Broadcasting Network. Many of his friends from FBN have offered their unrelenting support during his recovery. 
 "Andy really has the heart of a soldier," said Melissa Adan, one of  Andy's best friends, and a fellow FBN alum. "What he is going through is so difficult and hard to understand, yet he reminds me each day that there is hope and faith and that he will continue to get better."
Jonathan Castro, a close friend of  Andy created a video titled "Best Motivational Video of ALL TIME"  after the accident.
"I hope everyone that sees the video can understand the strength that Andy had,"Castro said. "He had to really go push through all the problems that he had in order to get better. For that alone, he is probably one of the strongest people I know."
Those who know Andy best say he has moved forward because of that strength.
He will soon restart tri-weekly physical, speech, recreational and occupational therapy sessions as part of his recovery.
"It is difficult," Nilsa said. "But at the same time it is rewarding to see him get better every day."
And Andy is continuing to make other peoples lives better as well.
"Don't give up" Andy said, "because one day, watch, one day you're going to make it and every nanosecond is going to be worth it."
More News Articles
---