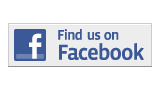 ---
News
Thieves Steal Fire Training Equipment At North Campus
By Karla Barrios
maria.barrios011@mymdc.net
Thieves stole $20,000 worth of fire safety training equipment from a trailer near the fire academy's Burn Building at the North Campus, according to a Miami-Dade Police Department report.
Among the items stolen were two hydraulic hoses, one hydraulic cutter, and a hydraulic spreader. The tools are used for vehicle extrication and other exercises, which students must complete in order to receive their fire sciences certification, according to Michael McCann, the program manager of the school of fire and environmental sciences.
The incident was reported to the MDPD on Aug. 27 at 4:15 p.m. by fire instructor Richard Fernandez. He said he didn't observe any subjects exit or enter the trailer, however, Fernandez reported seeing a vehicle leaving the parking lot that "looked suspicious."
"Fortunately this is the last class of the year," said McCann, who added that although the police report lists the value of the stolen equipment at $20,000, it cost the College about $16,000 because of educational discounts. "Extractions won't be happening until January. These students already have their training." 

McCann said students must complete eight hours of extrication training for certification. The training is done in the yard next to the Burn Building. The building, located on Stadium Drive near Nathaniel Traz Powell Stadium, is also used for fire academy exercises and as a shelter when the lightning alarm goes off in the yard warning students to keep away from the steel structured shelter.
The trailer from which the equipment was stolen has a side door and a back door to which students and faculty can remove the fire equipment and return it once it has been used.
As a precaution, students and faculty will no longer be able to use the side door to the trailer, only the back door will be used, McCann said.
According to the MDPD report,  Fernandez said the "trailer was left open and unattended in the parking lot of the incident location"  because students were using the equipment.
The students were in the Burn Building at the time of the incident because an alarm had gone off, McCann said.
Insurance claims have already been filed for the stolen equipment,  McCann said.
"The Public Safety Department will continue to provide vehicle, foot and bike patrols on campus as well as continue to provide crime prevention awareness to everyone on campus," said North Campus Public Safety Chief Therese Homer.

More News Articles
---