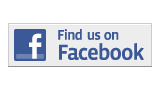 ---
Sports
Home Away From Home
By Jonathan Perez
jonathan.perez019@mymdc.net
Setter Vanesa Osorio returns back as a sophomore to play volleyball for the Lady Sharks. Osorio a Miami native, left the United States when she was 5-years old because her parents retired and wanted to live in Colombia.  She lived in Medellin, Colombia for 12 years, and returned to Miami last year on a volleyball scholarship.  
Osorio remembers how it felt coming back to the United States after so long.
"I felt weird, but happy too because I had a lot of things [in the U.S] that I didn't have over [in Colombia]," said Osorio through a translator.
Osorio made her journey to Miami alone without her family, because they did not have their green cards. Alone in the U.S.,  Osorio misses her family deeply because of the support and company they provided her. To help fill this void, Osorio calls them every night right before falling asleep. She said that living in Miami without them is difficult because of how much they mean to her.
"You have everything with your family, and you are always going to need them," Osorio said. "They give me advice, support, and company."
Osorio visited her family in Colombia last summer, and is planning on visiting again this year.
Although Osorio's family is still in Colombia, she believes she has found another one in Miami with the Sharks.
"I've gotten to know these girls, and we treat each other like a family," Osorio said. "We have each other's back all the time.
Now the Lady Sharks season is over, Osorio is planning to transfer to a Division I school.
The sophomore majoring in English made several improvements in her game and has made some changes on how she approaches the game.
"I'm going to listen to the coaches more, be better disciplined and work hard everyday," Osorio said.
The different approach has worked out.
Osorio has stepped up her game totalling 69 assists, the second highest on the team as of Sept. 25.
"She is a very devoted and hardworking player, and it is a good experience to play with her,"  redshirt freshman defensive specialist Jovanna Santamaria said.
More Sports Articles
---