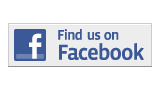 ---
Sports
Sharks Starting Off Strong
By Jonathan Perez
jonathan.perez019@mymdc.net
The Sharks got off to a good start early in the season losing only one game and securing a 2-1 record.
The first victory came against Daytona State College in Daytona Beach, Fla. on Nov. 3 with a score of 72-67.
The Sharks were able to defeat Daytona with the help of point guards Matthew Brabham and Darius Perkins, and power forward Daniel Herrera. Perkins led the team with 24 points, was 4 for 7 from 3-point range, and grabbed six rebounds. Herrera had 10 points, and Brabham shot 9 for 21 from the field, and scored 22 points. Although Perkins was the leading scorer, he said that he forced a lot of shots, and wants to get better as the season progresses.
"I want to become a better point guard, lead the team better, and improve on my ball handling skills," Perkins said.
 From the first game, head coach Stephen Cowherd said he learned a lot of things about his young team comprised on 10 freshman and two sophomores.
"We need to be more patient offensively, understanding what we got to do," Cowherd said.
But Cowherd was impressed with his squad's defense. At one point in the game they were down by 12 points but came back to win it.
"It's encouraging to know that we have a little toughness and heart in us," Cowherd said.
 In their home opener on Nov. 6 against Lackawanna College at Kendall Campus, the Sharks dominated the game from the very beginning. They started with a 9-3 run.
 "We were really good defensively and we caused a lot of turnovers, which enabled us to get a lot of points and easy baskets in transition," Cowherd said.
 The Sharks continued to control the rest of the game and defeated Lackawanna 90-66. Stefan Brabham led the team with 24 points and had three steals and Perkins scored 21 points and made 4 of 6 3-pointers. 
"[Perkins] has been making shots, making free throws, getting rebounds, and playing smart; just efficient basketball," Cowherd said.
Bubanja thought that the team played well defensively and believes they will continue to get better.
"We played good D, we fought hard, which made us win," Bubanja said.
The Sharks lost their first game of the season 81-79 in overtime on Nov. 8 against Hillsborough State College in Hillsborough, Fla. They gave up 51 points in the second half.
The Sharks next home game will be on Nov. 21 against Daytona State College at Kendall Campus at 7 p.m.
More Sports Articles
---