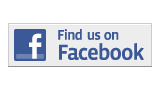 TOP STORY
From Nov. 11 through Nov. 18 the Miami Book Fair International brought more than 460 authors, 200 exhibitors and 200,000 people to celebrate it's 29th anniversary.
Child's Play: Amauri Gonzalez shares a moment with his grandfather, Rolando, using wooden instruments as building blocks in the Rhythm Factory tent located in the Children's Alley at the Miami Book Fair International.  — DONNALYN ANTHONY / THE REPORTER
Classical Direction: Susan DeGooyer conducts the Miami Dade College Woodwind Ensemble during the "Chamber Music Concert" at Kendall Campus on Nov. 14. Six groups playing a range of instruments played different pieces spaning from the baroque era to modern pieces composed by students. —GREGORY CASTILLO / THE REPORTER
Pretty In Pink: Pretty in Pink: Actress and Author Molly Ringwald read passages of her new book 'When It Happens to You' to a crowd at the Book Fair International on Nov. 18. — GREGORY CASTILLO / THE REPORTER
Drumming It Up: Performance group, Nimbaya filled the air with african rhythms that made everyone around the World Stage dance along at the Miami Book Fair International. —ALYSSA ALVAREZ / THE REPORTER
Thunder Dan: Sharks forward Daniel Herrera dunks, in overtime, against a defender from Daytona State College on Nov 21. Herrera lead a furious comeback, including a 3-pointer with 6 seconds left to send the game to overtime. — GREGORY CASTILLO / THE REPORTER
Nothing But Net:  A multitude of games and activities were provided for kids at the Children's Alley, including the bean bag toss.  —GREGORY CASTILLO / THE REPORTER
 Making Contact: Freshman outfielder Karina Hernandez concentrates at the plate in a tournament that took place on Nov. 10 at the Kendall Campus softball field.  —IRMA GUTIERREZ  / THE REPORTER
HIGHLIGHTS
Students, faculty and staff will return to the Doral campus on Jan. 8 for the Spring semester.
The starting guard for the men's basketball team has decided to leave the Sharks and return home after he was suspended due to conduct detrimental to the team.

Wendy Romero was named Conference Player of the Year while Latrice Johnson, Marti Poole and Isis Silverio made the All-Southern Conference First-Team. Katie Hogan and Adrianna Valiente were named to the All-Southern Conference Second-Team and head coach Origenes Benoit earned the Southern Conference Coach of the Year.
Adjunct professor John Huynh spends his time out of school as a stand-up comedian, and has recently launched a web series entitled Labor Days.
Florida Governor Rick Scott wants to end one-size-fits-all tuition and make non-science majors pay more for their degrees.