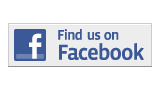 ---
Arts and Entertainment
New Halo Is A Return To Battle Form
By Rafael Tur
Rafael.tur001@mymdc.net
In 2001, Halo: Combat Evolved redefined first-person shooters as we became Master Chief and awoke from a cryogenic sleep to kick some alien butt and chew bubble gum.
             
More than a decade and six entries later, Halo has resurged with its fourth sequel to Chief's story.
           
It's been four years since Chief and Cortana disappeared in space. Humans have been learning from the now-aligned covenant technology for better offense against the loyalist covenant and the evil we're introduced to in the game.
             
"The forerunners have returned," says Didak a very old and powerful villain with a huge underbite that stands alone and shrimps the whole covenant fleet in the game.   
Chief and Cortana will embark on something they've never trained for. For the first time since the first Halo, the campaign actually satisfies and leaves you fiendish for part five.
             
The multiplayer is where things get groovy. The skulls are all available right at the start. The graphics are finger-licking good and the sound effects are better than ever.
             
Call it a total facelift, but the multiplayer is polished to feel like Halo 2—featuring a sleuth of new things such as forerunner weapons and new abilities including promethean vision to look through walls. All the halo weapons are here and they all sound like cannons next to the sound effects from the older Halo games.
             
We are also introduced to Spartan Ops—a co-op campaign which will be updated regularly with missions and story dialogue that parallels the game's main campaign.
             
Online customization of your Spartan is slightly less useless than Reach's, but the selection of armors has grown as well the load-out system that allows the attachment of special perks and specializations beefing up your Spartan with faster reflexes. Ordinance drops like Call Of Duty's supply packages drop prizes for players who score killstreaks.
             
The Halo series hasn't been this good since the first sequel. I never thought i'd be as excited as an eleven-year-old again, killing aliens and sticking grenades on people's heads over soda and pizza.
Rating: 5 out of 5 stars
More Arts and Entertainment Articles
---