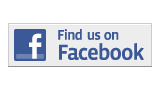 ---
Arts and Entertainment
Part-Time Professor, Full-Time Funnyman
By Mark Pulaski
Mark.pulaski001@mymdc.net
Comedian/Professor John Huynh from The Reporter on Vimeo.
John Huynh, an adjunct professor in the School of Entertainment and Design Technology at MDC, spends a lot of time on his feet.
When he isn't teaching students about his first passion—filmmaking—he is hard at work on another—comedy—spending many a night on the stand-up comedy circuit. He has also recently launched a web series entitled Labor Days, about a group of misfit day laborers.
Huynh, who performs under the name John Wynn, has been teaching at the college since 2004, mainly film production and editing courses.
After graduating from Florida State University's film program in 1998 he moved to LA to begin his career in the film industry.
After spending some time as a screenwriter, he decided about 4 years ago to venture into comedy.
"I really wanted to have more control over what I was writing and say my own words instead of having someone else say them," Huynh said.
In the time since, he has performed at improvs across the Southeastern United States, opening for such comedy headliners as the late Patrice O'Neal, Jim Norton, and Jennifer Coolidge—better known as Stiffler's mom from the American Pie movie series.
Huynh, who was also selected the official comedian for the Miami Dolphins' 2011 season, lists some of his favorite comedians as Dave Attell, Louis CK, and the late Greg Giraldo.
In his standup routine, Huynh has a joke where he talks about being mistaken for Hispanic—although he is actually Vietnamese—and the confusion that occurs when he is hanging out in the parking lot of Home Depot. From that, spawned the idea for Labor Days, his web series about a goofball group of day laborers and their exploits.
He created the series out of a desire to combine his two passions: comedy and filmmaking.
Huynh's former student turned collaborator Sean Cartaya, 30, says that he appreciates the filmmaking tips he has learned from Huynh and takes pleasure in working with his former professor.
Cartaya admires Huynh's business-first approach when on set and his enforcement of proper on-set protocol during class which he said "was extremely helpful once I set foot on an actual Hollywood set."
"I made a lot of mistakes that I do not regret as they have shown me that you can't rely on others to make your career," Huynh said.  "You have to do it yourself, sometimes."
For now, Huynh hopes to get more people to watch Labor Days. He eventually wants to sell the series to a network.
"That would be the ultimate fulfilled dream," Huynh said.
Huynh has told Cartaya—who mostly serves as a camera operator—and the rest of his crew that if the show ever does get picked up, he would bring them all along.
"While that would obviously be amazing, even if it never happens, I'm already grateful for the whole experience of working with some wonderful, talented people on a hilarious show," Cartaya said.
Cartaya applauds Huynh's determination in making the show, noting that between teaching classes, travelling across the state performing stand-up, and taking care of his newborn baby, time is a limited commodity for Huynh.
"The only way to juggle all those things, and do it well, is to have real dedication to your craft and to the project, which he certainly does," Cartaya said.
To watch Labor Days, visit http://labordays.tv
More Arts and Entertainment Articles
---