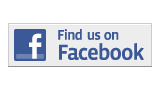 ---
Briefing
Mobilize.org Millenial Meetup Event at Kendall Campus
By Mary DiBernardo
mary.dibernardo001@mymdc.net
Miami Dade College Kendall Campus, 1101 SW 104th  St, will host Mobilize.org's Millennial Meetup at The Talking Place in building 6 on Dec. 7 from 12 to 6 p.m.
The 10-year-old  non-profit organization is geared toward helping students or "millennials"  become proactive about issues  within  their community.
The main focus of this summit is civic entrepreneurship and innovation. An awards  competition for project proposals will be held in which winners will receive from $500 to $1,000 toward funding their project proposals.
Lunch and traveling expenses will be provided to attendees selected to participate in the summit.
To register or submit a proposal, visit www.mobilize.org.  
For more information visit:
www.mobilize.org or contact Jose Ibarra at jose@mobilize.org
More Briefing Articles
---