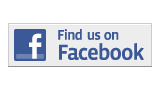 ---
Briefing
Study Abroad in China 2013
By Karla Barrios
maria.barrios011@mymdc.net
Miami Dade College's School of Business is offering the "Economic Awakenings in China" study abroad program from  May 5 through June 5, 2013.
In order to participate students must enroll in two economic courses, ECO2023 and ECO2013 during the Summer A semester.
Students will have the opportunity to learn about economics from a global standpoint as well as experience the culture and business of the world's fastest growing economic country.
For more information contact:
Robert Foran
(305) 237-7665
More Briefing Articles
---