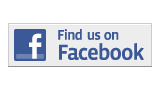 ---
Forum
Buying Out The Holidays
By Odris Padron
odris.padron001@mymdc.net
The term holiday was originally holy day around 1460 in the Middle Ages. It is defined in Webster's dictionary as a day designated for religious observance or practice. The spelling hasn't changed much since but as for the meaning, that is not the case.
We are exempted from work to wait in long lines on Black Friday and give in last minute on Cyber Monday. Crowds of vicious shoppers form at retail stores whose bank account balances eventually reach single digits.
When did we all decide that buying the latest iPhone would make Christmas feel merrier?
According to VentureBeat news, the day after Thanksgiving sales reached $816 million in 2011 and raised 26 percent since 2010.
The darkest Friday of the year might be able to shed light on families but how does it really help to celebrate the holidays?
As for retail sales associates and managers, shift hours increase as well as paychecks. They feel the pressure with new sales goals, maintaining merchandise flow, and providing customer service.
Cyber Monday follows and shows how money speaks volumes. Last year, it was recorded that $1.25 billion was spent in online purchases. More than 10 million shoppers paid to receive their orders the day before Christmas making it the biggest day in online shopping. The National Retail Federation expects a 4.1 percent increase in sales this year.
What happened to playing Christmas carols or making eggnog together? Did we forget to look forward to the smell of pine in our homes?
The holiday season should be embraced, not paid for.
More Forum Articles
---