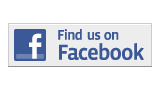 ---
Forum
Florida Non-science Majors Could See A Rise In Their Tuition
By Jonathan Muñoz
Jonathan.munoz004@mymdc.net
Remember when you were little and they told you, "you can be anything you want to be."
Well Rick Scott, our fabulous governor wants to put an asterisk on that.
Apparently now, you can be anything you want to be, but if it's something that Scott doesn't think is worth anything, he'll make you pay more.
"A state task force created by Gov. Rick Scott has released its preliminary recommendations on how to revamp higher education. The proposals end the one-size-fits-all way of funding universities," reported The Huffington Post.
Florida universities like FSU and UF would now have to stop charging all students the same tuition and the tuition "would be lower for students pursuing degrees most needed for Florida's job market, including ones in science, technology, engineering and math, collectively known as the STEM fields."
This is coming from the man who said anthropology is not a real major. He's basically saying to all the Liberal Art majors, drop dead!
His reasoning is that since we are not guaranteed jobs we should have to pay more for our degrees.
We should not have to pay more, if anything we should pay less because of the fact that we are not guaranteed a job after we graduate.
Science majors can handle the debt they accumulate a lot better, because they are most likely to get good jobs and be able to pay back what they owe.
Colleges talk about getting rid of programs that students have little chance of getting jobs in, but have football stadiums that can be filled by a small city.
How many athletes in college actually make it to the pros? Very little. So should we get rid of sports teams since there's very little chance of you getting a job after you graduate? Why are we wasting money on those kind of luxuries then?
Everyone should pay the same, we shouldn't be penalized for following our dreams.
We should be encouraging people to follow their passions, not putting tolls on them saying "well I hope you really love it because you're going to have to pay more for it."
All tuition should be going down, not up and certainly not on the basis of your college major in your pursuit of a bachelor's degree.
To punish people on their specific taste is wrong.
Hopefully, he realizes this before it's too late or else come 2014, Florida will vote him out.

More Forum Articles
---