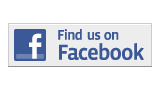 ---
Forum
MDC Offers Many Clubs and Activities, Students Should Get Involved
By Nicolas Vivas
nicolas.vivas001@mymdc.net
Some students describe Miami Dade College as a dull, gray and dead school, but inside these jail-like campuses are a variety of opportunities that students either do not know about or just do not feel like pursuing.
I always hear students talk about how there are not enough clubs or activities, but the problem is that they do not go out and look for them.
The opportunity to have a fun and amazing college experience is there, students just have to take advantage of the clubs and opportunities that exist.
Students may say that events are never announced, but most are promoted on the MDC website. The College has also made attempts to promote student life by placing advertisements around campus and hosting a club fair and service learning fair at the beginning of the semester.
It is understandable that not everyone can take their time to participate in a club fair, but there is also a student life office.
The student life office is more than just a place where students can pick up their I.D.'s and parking decals, it's a place to find out about clubs and upcoming activities.
Ask for a list of clubs or upcoming events in your respective campus. There will most likely be something to suit your interests, and if there isn't, then try starting a club.
The form and process on starting a club can be found on the MDC website's student life section.
One could also visit the MDC website and attain a list of clubs located in their campus. The names of the advisors, their contact information, the clubs location, and a description of the club are all on the list.
There are many clubs on the list such as the Imagination Federation Club, Student Government Association, Mu Alpha Theta, and the Distinction Society.
There's no reason to complain because the activities and clubs are right in front of us but some students either do not know where to look or just do not feel like searching.
More Forum Articles
---