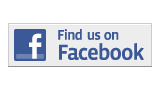 ---
Forum
The American Dream, Look For It Only In Books
By Karina Castrillo
Karina.Castrillo003@mymdc.net
They call us the lazy generation. They say the youth are the new age hippies with foggy idealistic goals and no sense of direction. But it is only because we are not inspired to work under their rules.
After being spoiled by our blue collared parents, we were slapped on the face with a list of duties.
The most important, pick a career.
We didn't know what we wanted and yet we had to know it.
We asked ourselves, what single task do I want to do for the rest of my life at this age where I have yet begun to understand myself?
The American Dream was becoming our nightmare.
We had to work 50 hours a week in order to be able to afford an apartment. The money was only enough to pay bills.
Tuition was unaffordable so we had to resort to student loans. Loans we couldn't pay off after graduation because the job market had no room for us.
We were unfairly sold to the workforce slavery and we are not inspired.
Betrayed by the freedom fairy tales of our indoctrination, we have seen the dead end we are destined for.
We will not be cultured and educated; we will become materialistic, overworked and underpaid.
Study a career, they tell us. But that won't educate us.
School is no longer a place for higher learning. It is a place to memorize facts only long enough to pass a test.  A degree does not mean we are educated, it means we have now a license to make money.
We see this civilization as it is and we want no part of it. Advertisements dictate people's desires and competition fuels their actions.
Brainpower is used only for practical purposes, for the new gadget, for the next money-making trend. Intellect goes only as deep as the new IPhone.
The American dream is to be a drone, capable of assuming only one task, but we want to be more than that.
We are being deprived of real personal growth, confined to this small circle of possibilities and we do not want this. We want to live, to explore and to learn things that have meaning.
We do not envision being indebted for a career in order to assume a role in the job market, stepping on our competition in order to ascend to a higher position for social status.
At some point in our lives, whether old or young, we must have reached that defining moment when we looked at our way of life and for a minute thought, we are not machines, we are people.
Perhaps then, with this in mind, we can excuse the youth for desperately searching for the road less traveled by.
Maybe we'll mature and settle for that monotonous job. But as we are still young and full of fire, let us live out the remains of our dreams.

More Forum Articles
---