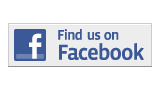 ---
Forum
The Changing Face Of America is Becoming More Hispanic
By Kevin Artiga
kevin.artiga001@mymdc.net
The face of America is changing, and it's changing fast. This past May, the U.S. Census Bureau reported that most children under the age of one are minorities.
Most recently, a report by the Pew Research Center projected that by the year 2050, minorities, particularly Hispanics, Blacks, and Asians, will be more than 50% of the U.S. population. The most significant growth will be in the Hispanic community.
The Hispanic population is currently the country's largest minority group, and it is also the minority group that's largely expected to grow rapidly in the next couple decades.
The impacts of Hispanics large population growth are already being seen. Hispanics are dominating politics. Some of the biggest players within both the Democratic and Republican parties are Hispanics.
Marco Rubio, Senator of Florida, and Susana Martinez, Governor of New Mexico, are expected to play a huge role in the 2016 bid for president. Los Angeles Mayor Antonio Villaraigosa and San Antonio Mayor Julian Castro are high-profile leaders in the Democratic Party, and are expected to play a huge role in 2016.
But the political influence is not restricted on those who are expected to run for President in 2016; it's also reflected in the economic future of the U.S.
Unemployment is currently a huge problem in the U.S.. It's the central rhetoric in contemporary American politics. But, interestingly, there are 3.2 million available jobs in the STEM (Science, Technology, Engineering, and Math) fields.
Since the growth of Hispanics in this country has been 43% in the last decade and is projected the grow to higher numbers faster, organizations like the Society of Hispanic Professional Engineers are determined to shift Hispanics' dominance of labor-central jobs to become leaders of STEM fields in order to maintain America's top-tier economic standing and competitive edge in the rest of the world.
This task is difficult, but SHPE is shaping the future by creating successful initiatives to connecting Hispanics, the country's fastest growing population, to STEM fields.
The success is apparent in the programs that they have created for students. Immigrants are currently the top occupiers of STEM fields and academia, and the immigrants who are expected to call America home are going to be the next innovators to take America to the top.
 
More Forum Articles
---