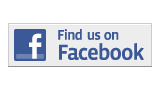 ---
News
North Campus To Transform Into Winter Wonderland
By Amanda Rodriguez
amanda.rodriguez020@mymdc.net
A 27 foot snow mountain slide, a holiday snow village and 10 tons of snow will transform the North Campus into a Holiday Village on Dec. 8 from 11 a.m. to 3 p.m. for Children's Holiday.
The event will showcase themed pavilions on holidays around the world, youth agricultural sponsored by the United States Department of Agriculture, schoolhouse, science projects, arts and crafts, dog shows, yoga classes, face painting, martial arts classes, animal exhibits, readings with Mrs. Claus and a visit from Santa Claus at 11: 30 a.m. in which he will descend from a helicopter.
According to Sandra Martinez, director of the Honors College, this year's pavilion will be Little Hands for Human Rights. An event where children will learn to speak out for human rights.
"This event is all about holiday traditions from a multicultural perspective," Martinez said.
Students dressed in costumes will be part of four parades, they will also volunteer at multiple venues around campus including food trucks and musical performances.
"Our students participate in the parade as costume characters, they take pictures with the small children who see them as heroines and heroes," said Cristina Mateo, Senior Director of Campus Administration at North Campus . "They do face painting, they dress as elves shaking hands with children, help in the pavilions, and serve as masters of ceremonies for the stages."
According to Mateo, the event is for families who can't afford to pay for holiday events such as Santa's Enchanted Forest.
"This event was created in an effort to give back to our community," Mateo said. " With more than 300 volunteers, our students are also learning how they can also give back."
Admission is free for all students and the public. Toy donations will be collected.
Children's Holiday will celebrate its eighth anniversary. Last year an estimated 30,000 people attended the event.
"It's a lot of work and it takes three days to transform our campus into a Winter Wonderland, but it's a small gift that we are happy to give back," Martinez said.
More News Articles
---