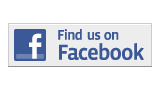 ---
News
West Campus Open For Spring Semester
By Karla Barrios
maria.barrios011@mymdc.net
Almost three months after a parking garage collapse killed four construction workers at West Campus, the school will reopen its doors.
The campus located in Doral which boasts 8,000 students will open for registration on Jan. 3 and 4; classes will resume on Jan. 8.
"You're to be commended for holding steadfast to continuing your education at MDC West," said José A. Vicente, president of North and West Campus. "This Fall term, despite the circumstances that prompted the temporary closing of MDC-West, you have exhibited great resilience, flexibility and a most positive sense of purpose that I'm proud to acknowledge."
After the garage collapse on Oct. 10, students, faculty and staff from the campus were relocated to the North and Kendall Campus as well as Ronald Reagan Sr. High School.
Several inspections have been made by the Miami-Dade police department as well as the Occupational Safety and  Health Administration (OSHA), according to Ana DeMahy, director of administrative and student services at the West Campus.
"I'm hoping [students] will feel very safe," DeMahy said. "The building has been inspected by OSHA, it has to be the safest building in the country."
DeMahy added that all safety points were passed in the main building after the collapse as well as all preliminary inspections.
According to Vicente construction at the parking garage has been halted until all aspects have been analyzed.
Students will continue to park at Miami International Mall. Shuttles will be available for transportation to and from the campus.
Early registration and advisement for West Campus students will be available at the North Campus, 11380 N.W. 27 Av., Room 1256.
"We look forward to be back and continue to expand and grow," DeMahy said.
More News Articles
---