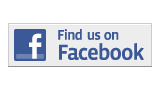 ---
News
Writing Center Offers New Programs In 2013
By Jonathan Muñoz
Jonathan.munoz004@mymdc.net
Starting in January, the Writing Center at Kendall Campus will expand their tutoring services to provide students with workshops for smartphone integration and time management.
"We want students to use their phones for more than just texting," said David Tulloch, supervisor of the Writing Center.
Smartphone integration workshops will help students utilize applications, like Evernote, a note taking application available on most smartphones. The app saves the notes to a wireless cloud, easily accessible from anywhere.
Students will be able to sync their reminders from the Center's Macs to allow them to keep track of their assignments.
Workshops on study skills will also be available including time management, organization, and how to host a study session.
"Most students start a research paper not knowing how much time they need," Tulloch said.
In addition, professors will now be able to reserve the recording room to record lectures and study guides for their students. The video will be uploaded to the Center's website or Facebook for students to access.
The Writing Center will continue offering assistance with resume building, APA and MLA research paper format, and grammar tutoring. One-on-one tutoring is available in 30 minute segments.  It has 18 Macs, allows 10 free prints a day. Printout references for APA format, and MLA format are available upon request.
The Center also has a speech presentation, interview, and recording room where students can record themselves, practice speeches and have mock job interviews.
About 39,000 students use the Center at Kendall Campus each school year, according to Tulloch.
"I come here just about every day," said Alexia Curiel, an 18-year-old physical therapy major at Kendall. "[The Writing Center] is a place where students can get down to business, without distraction."
The Writing Center at Kendall Campus, Room 2207
(305) 237-0677
Hours of Operation M-R 8am-9pm; F 8am-3pm; Sat and Sun Closed
More News Articles
---