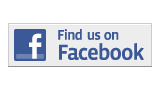 ---
Sports
Sharks Point Guard Matthew Brabham Leaves Team After Suspension
By Jonathan Perez
jonathan.perez019@mymdc.net
Guard Matthew Brabham has left the Sharks almost a week after he had been suspended for conduct detrimental to the team, according to head coach Stephen Cowherd.
Brabham, a freshman, averaged 23.3 points during the team's first three games.
"I'm gonna coach the guys I have here," Cowherd said.
When Brabham was initially suspended from the team Cowherd said "nothing has changed" and that the guard was still with the team, under scholarship and enrolled in classes.
The first game Brabham missed was against St. Petersburg College.
"I don't think it really affects us, he was a good player and all, but we are still here, we have all things to do, " guard Darius Perkins said.
During Brabham's suspension, Cowherd has mixed up his lineup starting point guard Michael Calder. Without Brabham, the team has gone 3-2 and has averaged 74 points during the last five games. The Sharks are currently 6-3.
Forward Daniel Herrera was named captain for the team because Cowherd said that he is the only sophomore of the team on scholarship and he knows what to expect because of his experience.
"Being the captain, I gotta worry about the team, if times are getting bad, I got to help them rally together say that its not over we can still fight through it," Herrera said. 
 A Look From The Past
The Sharks beat Pasco Hernando Community College on Nov. 28, 73-57. Freshman Muhammed Ahmed, forward, had a double double with 16 points and 14 rebounds. Guard Darius Perkins led the team with 24 points, and had five steals. Forward Stefan Bubanja scored 12 points with 4-5 shooting from beyond the arc and Calder had a total of 10 assists and eight rebounds.
On Nov. 21, the Sharks defeated Daytona State College in an overtime game 73-69. The Sharks played a horrible first half and with 3:42 minutes left, they were down by a 17 point deficit. The Sharks were able to bring it back within 12 points at the end of the half.
"We played a terrible first half, it was the worst we have played this whole season," Cowherd said.
But the Sharks turned it around when they returned from halftime and went on a 21-7 run and with 10:18 left in the half, center Jakov Pilic got an offensive rebound and put it back in to make it 52-50.   Herrera was a big part of the Sharks' win making back to back threes earlier in the second half and then with 4.7 seconds left Herrera made a three pointer to tie the game at 63 and send the game into overtime.
"I told coach give me the ball, we have to defend our home court we are not going to lose at home," Herrera said. "I was having a good game and I told the coach just keeping feeding me the ball and give me the ball and I am going to send us to overtime and we gonna win the game."
The Sharks never looked back and went on a 10-0 run starting and secured the win 73-69.
"When we play individually we are an average team," Cowherd said. "But when we play as a team, we are really good."
On Nov. 17, the Sharks defeated Atlanta Metropolitan College 79-67. Forward Daniel Herrera scored 26 points, had 5 rebounds and went 4-7 on three pointers. Perkins scored 23 points had seven rebounds, and went 6-9 from three point range. Ahmed scored 15 points and grabbed nine rebounds.  Calder had seven rebounds and seven assists.
The Sharks lost two games in a row on the road On Nov. 16 to Florida State College at Jacksonville 70-69 and on Nov. 14 to St. Petersburg College 81-74.  Against Florida State College, Ahmed scored 14 points, Herrera scored 11 points, Perkins scored 26 points, and Bubanja scored 11 points. In the game against St. Petersburg, Ahmed scored 22 points, and had 11 rebounds. Perkins had 19 points, four rebounds, and three assists. Herrera scored 16 points and three rebounds.
The Sharks beat Rise Academy on Nov. 10 74-57. Herrera had 20 points, Calder scored 19 points, and Perkins scored 17 points.
Staff writer Gregory Castillo contributed to this report
More Sports Articles
---