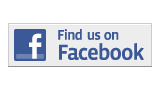 ---
Sports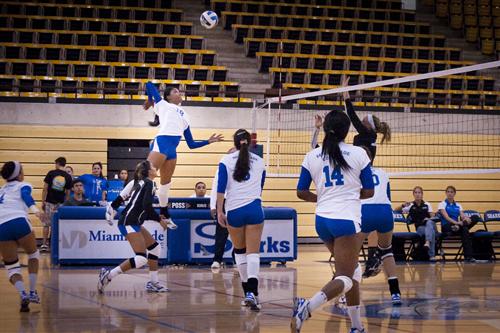 Six Lady Sharks, Coach Earn Top Honors
By Jonathan Perez
jonathan.perez019@mymdc.net
The Lady Sharks volleyball team had six players awarded this year for their athletic achievements and one of them earned national honors.
Freshman outside hitter Wendy Romero was named to the National Junior College Athletic Association All-American First-Team and the American Volleyball Coaches Association All-American Second-Team. She also was named Southern Conference Player of the Year and joined freshman middle blocker  Isis Silverio on the Region 8 First-Team and the All-Southern Conference First-Team.
Romero totaled 369 kills and led the Lady Sharks with 377.5 points. Silverio had the second highest number of kills on the team with 179, and had 164 points, also the second highest on the team.
But for Romero and Silverio, the awards mean nothing to them since they didn't make it to the states championship.
"After losing this game, all the recognitions meant nothing to me. I know who I am as a player, I know that I am good and I know that I am tough, but I realized that it's a team sport," Silverio said. "It doesn't matter how good I am. If we're not working together as a team we're never going to make it."
"We know we're good plays and we're the best, but this is a team sport," Romero said. "We don't care about our awards, we just care that our team gets  better, and we need to do better."
Sophomore outside hitter Latrice Johnson and sophomore outside hitter Marti Poole made the All-Southern Conference First-Team. Freshman middle blockers Katie Hogan and sophomore Adrianna Valiente made All-Southern Conference Second-Team.
Poole totaled 589 assists, 82 sets, and 207 digs. Johnson scored 145.5 points, Hogan had 13 total matches in 14 matches and Valiente totaled 41 blocks.
Head coach Origenes Benoit was named Southern Conference Coach of the Year for the seventh consecutive year.
Benoit has been the head coach for the Miami Dade College volleyball team since 2005, and has won the award each year.
"It's awesome," Benoit said. "But my goals are just a little bit higher."
Benoit has taken the Lady Sharks to a state championship five times as head coach. The only time the Lady Sharks did not win states under Benoit as head coach was in 2006 and this year.
The Lady Sharks were eliminated in the semifinals of the Florida College Systems Activities Associations Tournament  after losing to Hillsborough Community College 3-2 (22-25, 26-24, 25-23, 14-25, 15-10) on Nov. 4 in Jacksonville, Fla.
The Lady Sharks ended the season with an overall record of 19-9, and went 8-0 in their conference. According to Benoit, it was the first time he had multiple players injured during the season.
Kayla Dowdell, a sophomore outside hitter, was out for the whole year with a torn ACL, Silverio was out for three weeks at the end of the season because of an inflamed muscle in her right arm, Hogan was gone half of the season because of a meniscus tear, Daymari Brito was out for two weeks battling back pain, and Suramy Acosta was in and out of the lineup because of a lingering hand injury.
"We had a lot of injuries, and it is hard to work that way when four of your starters were not on the court," Benoit said.
Staff writer Leidy Cuartas contributed to this report
More Sports Articles
---