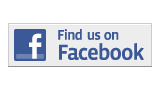 ---
Sports
Sport Turns From Chore To Passion
By Leidy Cuartas
leidy.cuartas001@mymdc.net
Wendy Romero used to hate volleyball. She couldn't stand it.
At 12 years old, her parents wanted her to pick up an extracurricular activity and so she randomly picked volleyball.
They signed her up at a local athletic club in Cojedes, Venezuela and forced her to play in pickup games.
"I never liked volleyball, it wasn't exciting for me," said Romero in Spanish.
Her first attempt at volleyball didn't go so well, so she decided to try her luck in the water in competitive swimming.
But that didn't go well either.
"I tried swimming for six months and then realized, 'The water is not for me, I'd rather stay with my volleyball,'" Romero said.
So she was stuck with volleyball.
Everyday after school and even on weekends her parents pushed her to play and she would reluctantly head to the Video Victor athletic club.
But after lots of practices, she fell in love with the sport she once disdained.
Pretty soon, hate turned into love and love turned into obsession. Romero would run to athletic club an hour before her games and just watch other teams play and practice. She studied her opponents techniques and tried to mimic them in games. 
At 5-feet 11-inches, Romero realized her that height gave her a significant advantage over her competition. Once she realized this, her game took off and she scored at ease during pickup games with her spiking ability. At this point, volleyball consumed her. She would always stay late after practice and ask coaches pointers and tips from the game the that just ended.
"I was always the first to get there and the last to leave," Romero said.  "It got to the point that my mom got upset from me getting home so late from practice and games."
But it all paid off.
She got so good joined a state travel team and eventually made the Venezuelan junior national team at 13-years old. With the promotion, Romero had to move to Caracas, Venezuela and spent the next eight years playing volleyball.
Her game continued to improve as she traveled to Spain, Colombia, Brazil, South Korea and other countries for tournaments with the national team. Her game improved so much that she made the national team and represented her country at the 2008 Summer Olympics in Beijing, China.
Although she didn't play in any matches during the Olympics  it was an honor for her just to be there.
"I didn't have the chance or opportunity to play but I had the satisfaction of being around the best of the best," Romero said.
But after all the traveling and athletic accomplishments, she realized she was neglecting her education and that it was her schooling that was going to secure her future – not volleyball. After graduating high school, Romero took a year off from school and her family pushed her to make volleyball her main focus. Prior to heading to the Olympics, Romero said she barely graduated high school because she was spending so much playing volleyball.
"I felt like volleyball and my education needed to work together hand in hand," Romero said.
Frustrated and at a loss, Romero was about to give up her sport and become a full-time student at local university.
But everything soon changed. Miami Dade College volleyball coach Origenes "Kiko" Benoit discovered Romero when he was recruiting Daymari Brito while she was on the Venezuelan national team. Brito, who is a Lady Shark  teammate of Romero, encouraged Benoit to look at Romero's online highlights.
Benoit went on YouTube and liked what he saw.
He immediately offered her a scholarship in May 2012 and Romero found the perfect opportunity to marry her desire to continue her education with her love for volleyball.
"I was thrilled with the idea to play in the states, and it is an honor to play for a team that has been crowned state champions five years in a row," Romero said. "This is the chance for me to grow as a person and finish college."
The transition of starting a new life at Miami Dade College was difficult for Romero. Simple task as asking directions to class or getting back home became arduous. But with her first semester almost complete, things have gotten better for her – especially with the support she gets from her teammates and Benoit.
"We are like a little family in our team, we practice together all day, work together, and even some of us live together," Romero said. "Coach drives us to every game, and we appreciate all the effort he puts on his team. He's like a dad to us."
But transition on the volleyball court wasn't as hard. In her first season, the 20-year old outside hitter earned player of the week honors in September and was named to Florida College Systems Activities Association All-State Tournament team after the Lady Sharks were ousted from the state tournament in November.
"She is one of the best players on the team … she is reliable, always ready to play and a good teammate," Benoit said.
Even though she earned state-wide recognition in her first year at MDC, she's not going to let it divert her away from her main goal – earning her Associate's Degree and transferring to a four year university.
"I came to this country with a goal and I'm not going to home until I achieve it."
More Sports Articles
---