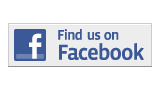 ---
Arts and Entertainment
New Netflix Original Series Set To Debut
By Akeem Brunson
Akeem.Brunson001@mymdc.net
The upcoming Netflix original series, House of Cards—set to release February 1—is a story
about secrets, sex, greed, and power.

House of Cards, an adaptation of the 1990's BBC miniseries of the same name, takes you on the inner workings of the U.S. Congress. The series follows a ruthless politician played by Oscar-winner Kevin Spacey as Congressman Francis Underwood, a man who would stop at nothing to conquer everything.

The show is one of the many new Netflix original series' set to be released this year after the success of the inaugural Norwegian-American Netflix Original Series, Lilyhammer, that premiered in February 2012.

Once released, the entire season of House of Cards will be available online.
More Arts and Entertainment Articles
---