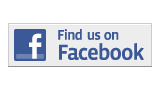 ---
Arts and Entertainment
Top Films of 2012
By Kai Sacco
kai.sacco001@mymdc.net
With movies coming out like The Devil Inside and Battleship, it was easy to see why my enthusiasm was none too high for the movies of 2012. But things picked up relatively quickly when August came around and the race to the Oscars began. Now looking back on 2012 I can honestly say that it was one of more satisfying years in recent cinematic memory.

The fall season came with considerable strength with films like Looper, Django Unchained and Argo knocking all expectations out of the park and reminding everyone that film is not in fact dead. You just have to sift through a lot of crap to get to the goods. And now, for the list.
#1 Django Unchained
It's not a Quentin Tarantino film unless there's controversy surrounding it. Whether Nazis are being scalped or tyrannical plantation owners are being gunned down, this is a man who isn't afraid to revise history a little bit and give us entertaining revenge fantasy-driven pieces of art for us to praise.

'Should we be applauding the killing of white people or does it make us innately bad?' is the question many seem to bring up when talking about Django Unchained. It's important to note that Tarantino doesn't want us to cheer for Jews exacting their revenge on Nazis or black slaves disposing of their deplorable white masters; he wants us to cheer for the good guys giving the bad guys what they deserve. And in Django, the bad guys happen to be white. As a filmmaker, Tarantino has done his job when questions such as this are brought up and talked about.

Django Unchained was nominated for a Best Picture Oscar as well as a bevy of other nods, but it probably won't win—the Academy usually picks the safer choice—which is a shame seeing as it's the most complete film of the year in terms of creative control by a filmmaker. Not only is Tarantino the writer and director, he's also the soundtrack producer and caster. The dialogue pops, the direction is as inspired as some of the best work out there, the sometimes incongruous soundtrack is the best you'll hear all year and the casting choices are absolute perfection.

#2 Zero Dark Thirty
I thought for certain that all of the hype surrounding Zero Dark Thirty would put a damper on my experience with it, but boy was I wrong. This isn't an Oscar-bait film or a sensationalized story; it's a gritty and cold piece of work that hits hard and stays with you for days on end.

What director Kathryn Bigelow and writer Mark Boal have done here is nothing short of a monumental achievement. They've gathered 10-years of intelligence and managed to condense it into a phenomenal 157 minute feature film. The first two hours may be too procedural for some, but the last 30 minutes where the SEAL Team 6 raid Osama bin Laden's compound is one of the most adrenaline inducing scenes in recent memory.

#3 Argo
Argo is a political film that has you on the edge of your seat despite knowing how it's going to end. Ben Affleck is a legitimate talent behind the camera that knows how to stage great character moments, as well as action, and I can't wait to see what he does next .Argo could possibly pull off an Oscar win come February 24th, but it's facing some serious competition. However, in light of it's recent Best Director and Best Picture win at The Golden Globes, it's looking to be the first film since Driving Miss Daisy in 1990 to pick up a Best Picture Oscar without a corresponding director nomination.

#4 Prometheus
To see a science fiction film of this magnitude and scope on the big screen was an absolute treat—a science fiction from Sir Ridley Scott nonetheless—and it helped remind me as to why I love going to the cinema so much.

Prometheus is a polarizing film; no doubt. But it's one that stays with you for days, and in these times, that's too much to ask for in a movie. As a whole, Prometheus is a lot to take in and for some it may be too much to take in; but if you give it the time of day and really examine the thought provoking questions it asks, you'll see just how special of a movie it really is.


#5 The Perks Of Being A Wallflower
I can't think of another author whose adapted and directed their own novel for the silver screen; and if you can come up with a name, I doubt they were as successful in doing so as Stephen Chbosky is with The Perks of Being a Wallflower.

I wasn't prepared to like this movie as much as I did, but it has a certain air to it that really resonates with you long after you've seen it.

The acting is great all around, the dialogue is sharp and it boasts one of the best uses of a song—David Bowie's "Heroes"—I can recall in any movie.

And keep a sharp eye on Ezra Miller. He's bound to get an Oscar sometime in the very near future; excellent actor.

#6 Looper
Time travel is a tricky subject matter to work with and even more so when trying to translate it into a two hour feature; which is why Looper is such a big achievement for writer and director Rian Johnson (Brick; The Brothers Bloom). This is one of the great science-fictions of the past decade featuring a tightly wound story and a cast who all believe in the film as much as Johnson does. Nearly everything about this movie works which is why it's disheartening to know that the Academy probably won't recognize it for anything beyond make-up and screenplay. In a perfect world, Looper gets nominated for Best Picture. But we live in an imperfect world where that's just not going to happen.

#7 Skyfall
Everything that could have possibly went right for director Sam Mendes (American Beauty; Road to Perdition) on Skyfall did. The action pieces were fantastic, the story was interesting, the casting was on key and the music by Thomas Newman and Adele were some of the best the franchise has seen. Ever since 2006's Casino Royale, the Bond films have favored substance over style and its a blueprint that all action films should and want to follow.

I loved the approach they took with this movie in marrying the old with the new while still keeping things feeling fresh. Javier Bardem as the film's eccentric villain, Raoul Silva, is one of the year's more interesting.

#8 Silver Linings Playbook
Had this movie been in the wrong hands, it could have been a potential disaster. Take a gander at the plot real quick: a former teacher with bipolar disorder is released from a mental institution, goes back home to live with his parents and attempts to make amends with his ex-wife. This is the kind of stuff that Adam Sandler and company go for; with Frank Coraci at the helm and Katherine Heigl co-starring. Fortunately, for the good of all mankind, that didn't happen and director David O. Russell (Three Kings; The Fighter) came onboard and made Silver Linings Playbook, a kind of passion project. Russell's son suffers from the same mood-swinging condition as the film's main character, Pat (Bradley Cooper), so the material is taken very seriously and with the utmost respect. Jennifer Lawrence gives one of the best performances of the year in this.

#9 The Hunter
The Hunter is the only film on my list that I walked into this year completely unscathed. No reviews had been published, no buzz was surrounding it and honestly, I didn't really have a firm grasp on what it was about at its core.

The movie follows a hunter named Martin (played by the incredible Willem Dafoe) who is sent into the Australian wilderness by an unknown organization to hunt down the thought-to-be extinct Tasmanian tiger.
Being a film that largely takes places outdoors, we're treated to overwhelming beautiful shots of the Tiger back country as Martin travels through misty marshes, hidden caves and rolling hilltops during his quest. Cinematographer Robert Humphreys really shows off his muscle here.

This movie has a lot of interesting little nuances that I didn't really catch until the second time I watched it. The last 10 minutes, in particular, bring about some very interesting questions of human morality and ethics.  

And I gotta say, Matteo Zingales' score is what dreams are made of.

#10 Moonrise Kingdom

Wes Anderson is easily one of my favorite filmmakers of all time and one that I respect more than most due to the fact that he also writes all of his works. Out of the countless classics in his repertoire including The Royal Tenenbaums and Fantastic Mr. Fox, Moonrise Kingdom is recognizably his most mature film. It features one of the most original screenplays of the year and an unmatched aesthetic that is breathtakingly gorgeous. He makes movies that you can watch over and over again and this is certainly one of them.
More Arts and Entertainment Articles
---