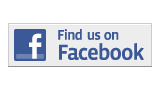 ---
Briefing
Kathleen McGrory Of The Miami Herald Featured At Journalism Speaker Series
By Staff Reports
Miami Herald reporter Kathleen McGrory, who covers Miami City Hall, will be the next guest at the Miami Dade College Journalism Speaker Series. The event will be Wednesday, Jan. 30 at noon at the Kendall Campus, 11011 SW 104 St., Room 6120.
In addition to covering local politics, McGrory spent five years as the Herald's education writer. She has also covered police and breaking news for the paper's continuous news desk.
McGrory was tabbed as Florida's Young Journalist of the Year in 2007. She won a first place in the National Education Writing Awards in 2008 for her coverage of a fight at Miami Edison Senior High. Last year, she was part of an investigative team that examined spending at South Florida charter schools. The series won second place in the National Headliner Awards.
For more information about the event, contact Manolo Barco at 305-237-2323 or mbarco@mdc.edu
More Briefing Articles
---