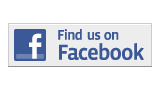 ---
Briefing
Student Wins Young Arts Merit Award In Writing
By Iliana Torres
iliana.torres002@mymdc.net
Miami Dade College student, Guillermo Rodriguez, has won the Young Arts Merit Award in writing.
Rodriguez submitted six poems, two that reflected his views on love while the rest were about  his views on graffiti's artistic value, drugs, general mimicry, music and other misfortunes.
"Writing is one of the simplest methods of creative expression" Rodriguez said. " It allows us to wield a pen and paper while granting one the freedom to create conversation, a character, a song or just an eloquent arrangement of words".
The Young Arts Foundation grants awards and recognition to high school and college students for their artistic abilities.
More Briefing Articles
---