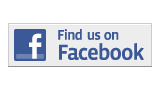 ---
Briefing
Vincent Bates Appointed Chairperson Of Math Department At North Campus
By Quinn Allen
quinn.allen001@mymdc.net
Vincent Bates has been selected as the new chairperson of the math department at North Campus.
Bates  is an alumnus of Shaw University, a historically black college he attended for his bachelor's degree. He received his master's degree at the University of Iowa and his P.H.D in mathematics from Morgan State University.
Prior to Miami Dade College, Bates worked as a dean at Mount Wachusett Community College in Massachusetts, as a college professor at Anne Arundel Community College in Maryland and as Department Chairman at Prince George's community college in Maryland.
"I've always loved to teach," Bates said. "Along with teaching, I've accumulated 28 years of experience working in community colleges and 10 years of experience working alongside minority students. The chairperson position grants me the ability to teach students along with being a leader amongst my colleagues at Miami Dade College."
More Briefing Articles
---