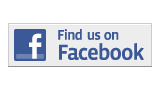 ---
Forum
New Year, New You: Time To Hit The Gym?
By Iliana Torres
iliana.torres002@mymdc.net
Somewhere on your New Year's resolution list, it might say, "lose weight," or "eat healthier."
But with classes and work, it can become difficult to accomplish these goals.
However, here are some tips on how to lose weight and diet, while still managing school and your job.
Where to start? Well, first, it would be helpful for you to have a private journal where you can write down all your weight goals and dieting plans.
Find a park or gym that is convenient for you, either close to your home or to work and one that's affordable of course.
Some of Miami Dade College campuses like Kendall, North, and Wolfson offer a gym with state-of-the-art equipment and fitness plans that might suit you.
According Dr.Oz,—you know that doctor that was always on Oprah—adults must exercise daily for at least 30 minutes.
Exercise helps release stress, anxiety and tension. This is great for those of us who are always stressed during school or work.
There are always quick exercises that you should include into a daily routine—three circuits that include legs, abs and arm workouts for example.
Cardio is also very important. Quick workouts like 200 jumping jacks or 40 minutes of running, will help keep your weight down.
However, exercise is only 20% of losing weight; the other 80% is your diet.
Maintain a healthy diet by planning your meals every week. Write in your journal what your weekly diet might look like.
Looking at your weekly diet will help you make faster and smarter decisions when it comes to deciding what to eat.
Remember, mind over matter. You can have the treats you like, but moderation is key.
Tell yourself you will save some for tomorrow, and then reward yourself.
It is imperative to get back in shape after the holidays because every year about a million people or more are diagnosed with diabetes and high cholesterol.
We should start the new year fresh, it  won't be easy, but the feeling you get when you look in the mirror and see your results will be worth working hard for.
More Forum Articles
---