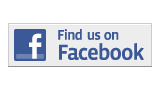 ---
Forum
Vox Populi: Are Stricter Gun Laws Needed To Prevent Another Sandy Hook?
By Odris Padron
odris.padron001@mymdc.net
Gabriela Acosta, 19
Radiography major, Interamerican campus
"No, guns don't kill people, people kill people. I've been brought up around hunting and my dad always taught us gun safety. I was introduced to guns when I was 6 but I was not aware of the combination so its really up to the parents or adults."

Manuel Gonzalez, 18
Computer science, Interamerican campus
"When you are controlling guns, it will be more dangerous to keep them away. Like alcohol or marijuana, people will still find ways to get to it. Its more of a mental, psychological problem because people can turn to any other form of weapon. Guns are not going to stop how people react to things."

Weihong, 18
Economics major, Wolfson campus
"I think if you cut off the access to weapons its going to be much better. There was a knife incident in a school in China the day before and no one died. People got hurt but no one died because it was gun controlled. So yes, gun control can be effective."

Armando Sardinas, 20
Vet medicine major, Wolfson campus
"I think its not going to make a difference. The problem is in society, its the way people are thinking today and their reactions. If you show a little kid an action movie, they are going to think they are the actors because I used to do it. Our generation is the 'Y generation', born between 1982 and 1992 and you make decisions based on influences from the environment like technology and the people you surround yourself with. So if you have the right information, you make the right choice."

Glenda Campbell, 18
Biology major, Wolfson campus
"No, there are still going to be people who smuggle guns and just want to hurt people. No amount of law is going to stop them from doing that."
More Forum Articles
---