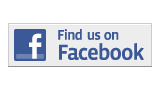 ---
Forum
Will Newtown Finally Bring About Change?
By Steve Atlas
steven.atlas001@mymdc.net
The recent mass killing in Newtown, Conn., one of 16 mass shootings that occurred in 2012, focused attention on the easy availability in the United States of weapons.

A clear majority of weapons used in such killings during the past 30 years were obtained legally.

Unfortunately, while mass killings get a lot of attention, they account for only a small part of the 30,000-plus gun deaths that occur each year.

Most gun owners think having firearms in their home increases their safety.

However, the risk of a family member sustaining a gun injury or death is vastly higher in homes with a gun than homes without a gun.

It is virtually impossible to maintain guns securely while simultaneously making it easily available in self-defense situations, where it is also vulnerable to theft by criminals.

Some gun owners who carry their weapons with them think that they'll heroically stop the next Adam Lanza or James Holmes.

In fact, with the exception of a handful of anecdotal cases, untrained armed people are able to do little against a person with guns blazing, especially those wearing body armor, and especially if he deploys smoke bombs in darkened theaters before shooting, as Holmes did.

Training consists of more than going to the shooting range every few months, as any police officer knows.

Some gun owners harbor the fantasy that, at any moment, an insurrection against the federal government will be necessary, and with their semi-automatic weapons, "patriotic" gun owners will hold off U.S. military tanks and bombers.

Some of them are chomping at the bit for another civil war, having given up on democracy after losing at the polls.

Then there are the survivalists, always ready for an apocalypse, which think that a cache of rifles will carry them through.

They consider their own interpretation of the Constitution's Second Amendment to be sacrosanct, rather than that of the Supreme Court, which has ruled that, while Americans have the right to bear arms, the government has the right to regulate them.

I trust those folks less than I trust the government.

Gun regulation in the U.S., with weak federal laws and a patchwork of state and regional laws, is almost nonexistent. Almost anyone can easily buy any semi-automatic weapon.

The country must implement uniform laws that restrict certain types of weapons, who may obtain them, and how they're bought.

Given the number of weapons, new laws will take time to be effective.

Our rate of gun violence is pathologically high among nations. It is a moral imperative that our leaders act quickly.
More Forum Articles
---