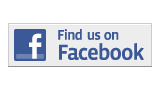 ---
News
MDC Radio Offers Opportunities For Students
By Jonathan Muñoz
Jonathan.munoz004@mymdc.net
Nineteen-year-old Andrea Sanmiguel is the star of her own Internet radio show.

Sanmiguel, a mass communications student at Kendall Campus, hosts Shut up and Listen, a  program that is pre-recorded every two weeks, and features indie and hip-hop music.

The show airs on Miami Dade College's radio station—MDC Radio— located in Room 8219 at Kendall Campus  The station,  part of the School of Entertainment and Design Technology,  offers hands-on experience allowing students the opportunity to broadcast, edit and plan their own radio segments.

The station doesn't have a radio requency, but  is streamed at www.mdcradio.org  and carries pre-recorded, student shows.  

"The radio station is open to all students," said Fernando Mollinedo, a graphic arts and graphic design program instructor, who has been in charge of the radio station since 2009 and helps the students produce shows, teaches them how to edit, manages playlists and keeps the station streaming.

"We used to broadcast on FM, but once you left the campus you could no longer hear us," Mollinedo said. "Now you have people that can listen to us all around the world."

Sanmiguel's experience at MDC Radio helped her land an internship at Y100 Miami on the "Mack at Nite" Show where she is an assistant/producer, blog editor and an organizer of upcoming events.

"I had just come into MDC and I was confused"  said Sanmiguel, who credits MDC Radio with getting her started.  "I knew I wanted to do something in media."

The station offers the same opportunity to other students; currently four students working on regular weekly shows. and another four to five students provide content intermittently.

Themes of the shows range from pop music, rhythm and blues, jazz, and some live performances.

"We recorded two bands in the radio station 'Atomik', a thrash metal band, and also a Irish folk band," Mollinedo said.

The station houses two production rooms and two "streaming" rooms.

Listeners can access the station and stream live by clicking on the speaker icon on the web page. This will open up either iTunes or Window Media Player and begin to play the audio.

The station, a non-profit featured in the Neighbors section of The Miami Herald this past December, does not play commercials but it does air public-service announcements.

The radio station is also the headquarters of Miami Music Revolution, a student club for music business majors.

Calvin Mark, 19, a music business major, has been apart of MDC Radio since Fall 2011. He hosts  "The Lounge," a jazz show.

"My experiences have helped me make more solid connections within the school that can help me in the future," Mark said.
---------------------------------------------------------------------------------------------------------------
For more information about MDC Radio call 305-237-2699.
More News Articles
---