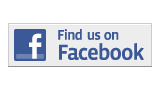 ---
Sports
A League Of Their Own: Lady Sharks Softball Team Swings For States
By Jonathan Perez
jonathan.perez019@mymdc.net
The head coach for the Miami Dade Lady Sharks, Gina De Aguero, will lead the softball team for her second year. Aguero became the head coach last October after Carlos Caro was dismissed.
The Lady Sharks finished 29-22  last year; they finished second in the Southern Conference.
The Lady Sharks qualified to go to states, but lost in the double-elimination tournament to Santa Fe Community College and to Indian River State College.
Returning pitcher Maegan Lee yearns for another visit to states and to make it to nationals.
"I want to make some type of ranking in our conference, and I want our team to make it to nationals this year," Lee said.
Returning to the team is First -Team All-Conference left fielder Kayla Ogle. Last season, Ogle batted .368 and scored 33 runs.
"I am excited because I am a sophomore now, and I want to set a good example for the team and build off from last year, and do better this year," Ogle said.
There are four other returning players from last year, catcher Paris Prusak, pitcher Maegan Lee, infielder Ericka Acevedo, and outfielder Alexandra Schneider. The other two sophomores are transfer infielders Evelyn Morgado from Florida State University, and Vanessa Ortiz from Santa Fe Community College.
The freshmen are: pitcher Cassandra Perez, Brazilian pitcher Raqueli Bianco, Brazilian infielder Maria Veno, catcher Alexandra Parilla, outfielder Karina Hernandez, outfielder Jasmine Rodriguez, second baseman Stephanie Cabrices, and outfielder Shea Piz.
Aguera believes that this team has better potential and better chemistry than last year because it is her team.
"I was able to recruit my players, therefore it's more my team," Aguero said.
One of the things Aguero wants the team to improve on this year is hitting. The team, she said, needs to score more runs and show more power.
"Our hitting was OK last year, and we did pretty well ending second in our conference," Aguero said. "And if we improve our hitting, our chances of winning are much higher."
Aguero said she is aiming high this year and wants to win 35 games.
"I know its high, but you always have to set the standards higher than before, and I want to be conference champs and make it to states," Aguero said.
The first home game for the Lady Sharks is Feb. 9 against Northwood University.
More Sports Articles
---