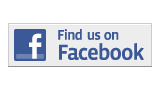 ---
Sports
Boys Lose Top Score For Academic Issues
By Jonathan Perez
jonathan.perez019@mymdc.net
The Miami Dade College Sharks have lost another player this year, shooting guard Darius Perkins. Head coach Stephen Cowherd said that Perkins was unable to meet  academic requirements for the basketball team, and is out for the entire season.
Perkins was the team's leading scorer averaging 18.8 per game. Assistant coach Milan Vujicic said Perkins was the team's best shooter. 
Earlier this year, the Sharks lost point guard, Matthew Brabham who was the leading scorer on the team at that time. Brabham left the Sharks after he was suspended from the team due to conduct detrimental to the team.
The Sharks are adjusting to playing without Perkins' leadership.
"When you lose a starting player, it definitely takes a toll on you," Cowherd said.
On Jan. 8 the Sharks played Taag Academy, their first game without Perkins and lost 73-63 in overtime.
Vujicic said that the team no longer has the depth they had before, and can no longer press.
"That's our only chance right now, to score in a transition," Vujicic said.
Without Perkins, the Sharks have had to move their lineup around, and mix up the rotations. Forward Dantre Langhorne has been playing the shooting guard position in place of Perkins.
New Shark
The Sharks have added a new assistant coach to the team, Ward Griffith. Griffith  joined the team before the Christmas break. Griffith was a high school coach in Las Vegas, and he played college ball at Mississippi State.
"He is another set of eyes, which is something we can always use," Cowherd said. "He has good communication with the team, and he can relate to them.
More Sports Articles
---