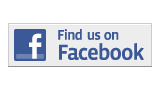 ---
Sports
Lady Sharks Improve to 3-3 at Home
By Frank Coto
frank.coto001@mymdc.net
The Miami Dade College women's basketball team season  is looking up after a rough start to the 2012-13 season.
The Lady Sharks put together back-to-back home victories on Dec. 5 versus Florida State College, 63-59, and on Dec. 7 versus North Central Missouri College, 74-62; and they beat Broward College 60-59 on Jan. 25,  at Kendall.  
The Lady Sharks are 5-14, and  they have managed to play well at home, boasting a solid 3-3 home record. In fact, they have won three of their past six home games.
"We've got it rolling, we are coming along," Lady Sharks head coach Susan Summons said.
Sophomore center Adenike Dawodu leads the Lady Sharks in almost all major categories including 11.3 points per game and  6.1 rebounds per contest.
Sophomore guard Jasmin Burger has also been a key contributor ranking second in all major team categories, chipping in with 11.1 points per game.
To continue on an upswing, the Lady Sharks must do a better job of closing out games. On Dec. 15 they lost to Owens Community College,  73-68, and on Dec. 18 they lost 74-68 to Central Georgia Technical College, both of those games were within reach of being won.
"We've got to play our best down the stretch to accomplish our goal of making the playoffs." Summons said. "The team has worked hard that's a positive thing, and we are coming together. This is great for our confidence and great for the team."
More Sports Articles
---