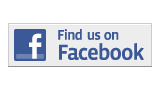 ---
Sports
Sharks Swing Away: Sharks Ready For New Year
By Jonathan Perez
jonathan.perez019@mymdc.net
The field has been watered, the chalk lines have been drawn, and baseball is back at Miami Dade College.
Last year the Sharks lost to Broward College in the Southern Conference playoffs after blowing a nine-run lead in the eighth inning. They ended the year in third place with a 28-19-1 record.
Last year four Sharks players were drafted by major league baseball teams. Outfielder Yogey Perez was selected  in the 17th round by the Arizona Diamondbacks, catcher Leo Rojas was drafted in the 15th round by the San Francisco Giants, pitcher Myles Smith, was picked in the 16th round by the New York Mets, and  pitcher Dixon Llorens was selected in the 25th round by the St. Louis Cardinals. Perez, Llorens and Rojas signed with the organization that drafted them.
To combat the loses, head coach Danny Price made some additions to his roster.
New players include pitcher Carson Baranik a transfer from Louisiana State University, pitcher Carson Baranik, pitcher Marcus Barrios from Southwest High School, first baseman Ryan Bogaards from South Dade High School, catcher Victor Cartini transfer from Southern University, University of Georgia outfielder transfer Patrick Carter, pitcher Alejandro Castro from Southwest High School, outfielder Omar Garcia a transfer from State College of Florida, outfielder Jose Gomez from Brito High School, pitcher Danny Gonzalez from Coral Park, outfielder Kelley Hayden from Gaither High School, infielder Steven Negron a transfer from St. Pete College, pitcher Ivan Paleaz from Gulliver, pitcher Kevin Perez a transfer from Florida Atlantic University, infielder Jesse Pintado a transfer from Florida International University, infielder Jesse Pintado, and outfielder Kyle Prats a transfer from Virginia Tech.
Returning players are pitcher Victor Arche, catcher Daniel De la Calle, infielder Joe Felipe, infielder Mikal Hil, outfielder Eric Jhones, catcher Robert Llera, first baseman Kevin Manzano, pitcher Reny Rodriguez, and pitcher Alex Viera.
Although the Sharks had four players drafted last year, Price believes that this team is the best team he has coached during his three years at Miami Dade.
"They have positive attitudes and they go way beyond the call of duty," Price said.
One of Price's main goals for this year is to improve on academics.
Last year Price implemented an academic system in which players were academic captains. The captains were responsible for ensuring that the players in their group went to class. The team will use the same system again this year.
"If we improve [academics], we will improve everywhere," Price said.
Price wants his team to focus academically, but to also play hard on the field. He said that if his team leaves everything on the field, then good things will happen.
"I don't want people to see how good we are on paper, I want them to see how hard we play," Price said. "If you do the right things first, a lot of good things will happen."
The Sharks first regular season game is Jan. 25 against Southwest Tennessee Community College at Jack Russell Stadium. Their first home game is Jan. 29 against Dent Academy.
More Sports Articles
---