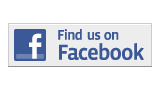 TOP STORY
Kendall Campus English professor, David Schroeder, was struck by a car on Nov. 30, incurring a fractured femur and lacerations to his face and head, according to police report.
Singing For Sandy: Bianca Sirigany-Castro collaborated on a song to riase funds for Sandy Hook's School Support Fund.

IRMA GUTIERREZ/THE REPORTER

Speaker Series: David Ovalle, who covers Miami-Dade courts and crime for The Miami Herald, was the guest speaker at the Miami Dade College Journalism Speaker Series on Jan. 30 at Kendall Campus. Ovalle shared his journalism experiences with students during the event that included a 15 minute Q & A. VICTORIA FREGOSA/THE REPORTER



Love Story: Miami Dade College Kendall Campus Music, Theater and Dance students performed on Jan.25 at the new South Miami-Dade Cultural Arts Center with an original show, Kendall Comes Alive Performing Arts Showcase. Students dance and sing along to a love-story about an American man and a Puerto Rican woman who attempt to overcome their cultural differences in the name of love. DIANA CRICIEN/THE REPORTER


Obama Backers: Attendees of the 2013 Presidential Inauguration take a moment to pose for the camera with their signs before the swearing-in  of President Obama on Jan. 21st in Washington, DC. DONNALYN ANTHONY/THE REPORTER



 

Affordable Education: Gov. Rick Scott visited North Campus on Jan. 28 to announce that 11 more community colleges including MDC had joined his challenge to offer bachelor's degrees for $10,000 or less. All 23 Florida community colleges offering four-year degrees are participating in Scott's plan. At MDC, all bachelor's programs will be part of the initiative as long as students are full-time, enter with a high school GPA of 3.0 or higher and require no remedial courses.  COURTESY OF CARLOS LLANO/MDC MEDIA RELATIONS


HIGHLIGHTS
Head coach Susan Summons has been inducted into the National Junior College Athletic Association Hall of Fame as the Lady Sharks continue to win games in hopes of securing a spot in the playoffs.