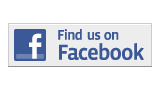 ---
Arts and Entertainment
A Fantastically Flaming Film Full Of Fun
By Akeem Brunson
Akeem.Brunson001@mymdc.net
"You must be the change you want to see in the world," said young Patricia Herman (Toni Collette) in one of the early scenes of Jesus Henry Christ, a quote that would reverberate throughout the entire film.

Jesus Henry Christ is a comedy about a young genius named Henry James Herman (Jason Spevack) who has an extraordinary ability to remember everything he sees with precise detail, a talent that is both a gift and curse. Henry's intelligence is so profound that he learned to speak when he was only nine-months-old.

His grandfather Stan Herman—played by Canadian Actor Frank Moore—was so amazed by this that he bragged about the amazing baby to the tabloids, an incident that would infuriate Henry's mother into sending Stan to a retirement home.

Patricia Herman—played by Australian Actress Toni Collette, an Academy Award-nominee for her role in The Sixth Sense—is the feminist mother of Henry who conceived him through in vitro fertilization with the hopes of having a girl.

Henry always knew he was conceived in a petri dish but never felt the pressure to know his own father, until it became apparent on a show-and-tell day when one of his classmates taunted him about not having a father and using his grandfather as a stand-in.

Filled with vibrant colors and equally colorful humor, Jesus Henry Christ keeps you laughing from beginning to end. But what else would you expect from a film produced by a dynamic duo like Julia Roberts and Deepak Nayar, producer of Dredd 3D and Bend It Like Beckham?

This movie takes many artistic freedoms, one of which takes place at the beginning the film when young Patricia's mother tragically burns to death on her 10th birthday.

Normally, this would be a very tragic scene, but director Dennis Lee portrays it in comedic way.

While lighting Patricia's birthday candles, a part of her sweater catches on fire. While she is frantically patting away the fire, Patricia's genius father throws some whiskey at her hoping to extinguish the flames. He only makes things worse.

While she is  burning up, the camera is fixated on the family chanting, "stop, drop, and roll," continuously as young Patricia screams while flame reflections flicker on her face.

Scenes such as this one make this comedy a surefire must watch. 

-------------------------------------------------------------------------------------------------------------------------------------------
Jesus Henry Christ—2012—Rated PG13—Written & Directed by Dennis Lee—starring Jason Spevack, Toni Collette and Michael Sheen—92 minutes.
More Arts and Entertainment Articles
---