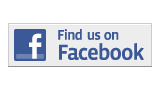 ---
Arts and Entertainment
Oscar Nominated Film Marathon Kicking Off
By Mark Pulaski
Mark.pulaski001@mymdc.net
Are you caught up on your Academy Award nominees for Best Picture? If you're not and you have a couple free days coming up, you're in luck.

In honor of the 85th annual Academy Awards—scheduled for the night of February 24—AMC Theatres are hosting the 7th Annual Best Picture Showcase in a marathon taking place on Feb. 16 and 23. These special screenings will be held at AMC Aventura 24 and AMC Sunset Place 24 where they will begin at 10 a.m.

Tickets for the entire marathon will set you back $60. One day passes are also available at $30 for the first day (4 films) and $40 (5 films).

The Oscar-hopeful films Amour, Les Miserables, Argo and Django Unchained will show on Feb. 16; and Beasts of the Southern Wild, Life of Pi, Lincoln, Silver Linings Playbook and Zero Dark Thirty will screen on Feb. 23.

"This has become a must-attend event for movie lovers around the country," said Stephen Colanero, executive vice president and chief marketing officer at AMC. "Whether it's to see them all for the first time, or to see them again in preparation for the Oscars, the AMC Best Picture Showcase has become a tradition for many of our guests who enjoy seeing all of the Best Picture nominees the way they were intended—on the big screen surrounded by movie aficionados."

Tickets can be purchased at amctheatres.com/bps.
More Arts and Entertainment Articles
---