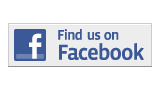 ---
Arts and Entertainment
Revamped Fairy Tale Is Popcorn Fun
By Kai Sacco
kai.sacco001@mymdc.net
There are rare instances in which a long-delayed movie that is finally released actually ends up being worth a watch. I'm sure more than a few examples exist, but I can only think of The Cabin in the Woods at the moment; a film shelved for two years that was met with critical adoration when it eventually saw the light of day. Then there are clunkers like A Thousand Words and Red Dawn that you make you wish they would have stayed locked away in the dark recesses of their studio libraries.

Hansel & Gretel: Witch Hunters is somewhere in-between—not good and definitely not terrible, but fun in a throwaway kind of manner.

If the title of the movie failed to provide you with so much as an inkling as to what it's about, then allow me to give you a little rundown.

Written and directed by Norwegian filmmaker Tommy Wirkola (who gave us the very cool zombie comedy Dead Snow), Hansel & Gretel tells the tale of a brother and sister who are abandoned in the woods by their father for unknown reasons. The two stumble upon a colorful and savory cottage made of confectionery which happens to occupied by a child-hungry witch.

They're captured, forced-fed candy until sick, prepared to be eaten, but end up killing the sorceress and escaping. From that day on, they devote their lives to hunting and killing witches. As Hansel (Jeremy Renner) will tell you, "The only good witch is a dead witch".

Shortly thereafter we're treated to 80 minutes of Hansel and Gretel (played by the eternally beautiful Gemma Arterton) shooting, decapitating and setting fire to witches—lots and lots of witches. The action is mildly amusing, but what really surprised me were the practical effects used in bringing the creatures to life. In an interview, Wirkola noted that Sam Raimi's Evil Dead trilogy was a main source of inspiration and it really shows in this particular aspect.

It's so refreshing to see some kind of tangibility in a movie like this rather than artificial imagery. CGI is utilized where it needs to be, such as in the transformation the witches undergo from beautiful woman to grotesque hag, but for the most part, make-up and costumes is what you're seeing.

Edward the troll (played by Derek Mears who suited up as Jason for the Friday the 13th reboot) is by far the most impressive practical creation the film offers.

Aside from that, I can't say that the tongue-in-cheek nature of Hansel and Gretel works as well—if at all—as the aforementioned Evil Dead trilogy. The dialogue isn't as clever and the screenplay is way too dependent on the sporadic use of the F-word for laughs. I've heard some people say that this movie would have been more successful if Wirkola played it more as a comedy but to them I say nay. Give this film some dramatic bravado and darker undertones and it could have been potentially thrilling.

Ironically, Hansel & Gretel suffers the same problem that Abraham Lincoln: Vampire Hunter did in that the main character(s) aren't given enough time to develop their personas before the blood and guts are thrown at us, not even 15 minutes into the story. Both films start out with our heroes experiencing some traumatic childhood event that eventually paves the way for the line of work they involve themselves in. I wanted to see more of Honest Abe's time as a child after misfortune befell him and the time spent leading up to his 'night job' and the same goes for Hansel & Gretel. If you just thrust me into the action without any kind of pre-established emotional ties with the characters, then I'm just not going to care what happens to them.

The film's 88-minute runtime doesn't help matters either. Call me crazy but this thing needed to be at least 30 minutes longer. There are way too many plot contrivances that are set-up just to satisfy the short runtime and it kills whatever dramatic tension and suspense the movie could have had.

For all of its many problems, Hansel & Gretel: Witch Hunters gets a minor pass for its wackadoo premise and intermittent bouts of unabashed fun. You'll forget about it as soon as the credits roll, but the time spent with it isn't a complete waste.
-------------------------------------------------------------------------------------------------------------------------------------------Hansel and Gretel—rated R—written by Tommy Wirkola and Dante Harper—directed by Tommy Wirkola—starring Jeremy Renner, Gemma Arterton and Peter Stormare—88 minutes
More Arts and Entertainment Articles
---