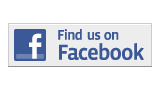 ---
Arts and Entertainment
Two Student Films Featured In MIFF
By Mark Pulaski
Mark.pulaski001@mymdc.net
CinemaSlam 2013—a component of the Miami International Film Festival's Florida Focus program—features films by students of Miami Dade College, Miami International University, New World School of the Arts (University of Florida) and the University of Miami.

This year, 2 student films from MDC made the cut along with 7 films from other schools.

Camila—directed by Andres Hernandez—the inspiring story of an aspiring artist seeking recognition who gets motivation from his creative young daughter; and Something Beautiful—directed by Joey de Santino—an uplifting drama about a young girl who takes a turn for the worst after finding out she has a terminal illness, but then finds happiness after receiving unexpected support.

The films will be competing for a scholarship and a $500 cash reward, among other prizes on February 28th from 7 to 9 p.m. at O Cinema in Wynwood.

Tickets go on sale Friday, Feb. 8. Go to www.miamifilmfestival.com  for more details.  
More Arts and Entertainment Articles
---