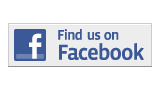 ---
Briefing
Author-Taught Spring Writing Courses At Wolfson
By Hillary Blanco
The Center for Literature and Theatre at Miami Dade College will be hosting non-credit creative writing classes starting Feb. 2013 at Wolfson Campus, 300 N.E. Second Ave., and Books & Books in Coral Gables, 265 Aragon Ave.
Courses offered include social media for writers, advanced fiction, writing memoirs, writing for different media platforms, screenwriting and many more. Classes will be taught by published authors such as Jamie Reyes, David Beaty, Nicholas Garnett, and Kathie Klarreich.
There will be an open house on Feb. 11 at 6:30 p.m. at Wolfson Campus, Room 2106. Award-winning authors Flannery O'Connor and Amina Gautier will be lecturing on the craft of writing. The event is free and open to the public.
To sign up for courses, visit http://www.thecenteratmdc.org/.
For More Information Please Contact:
The Center at MDC
(305) 237-3940


More Briefing Articles
---