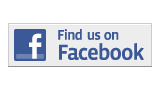 ---
Briefing
CROPS Open At North Campus
By Ayla Morales
ayla.morales001@mymdc.net
North Campus students and faculty can purchase organic food at affordable prices from the Community-Rooted Organic Produce Services (CROPS).
CROPS, in collaboration with the Earth Ethics Institute at Miami Dade College, strives to offer quality, healthy, and chemical free locally grown fruits and vegetables to the MDC community.
To become a member, applicants must complete an online application, choose between  full shares or half shares of produce depending on family size, and turn it into room 3242. Members must pay a one time $10 fee to cover set-up and managing expenses.
Prices range from $40-48 for a full share and $20-25 for half shares. Members pick up their crops every two weeks and can pay with cash or checks.
Membership applications can be found online at www.earthethicsinstitute.org/crops.asp
For more information please contact:
Paola Plevak
305-237-3460

More Briefing Articles
---