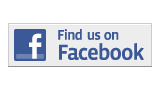 ---
Briefing
Free Meditation Classes
By Jonel Juste
jonel.juste001@mymdc.net
The Wellness Center at Kendall Campus, 11011 SW 104 Street, Room G-110 is offering free meditation classes Jan. 14 to Apr. 19 from 10 a.m. to 11 a.m. on Mondays.
Classes will begin with a group discussion, include meditation and simple exercises to promote clear thinking, better health, inner peace and a long life.
According to Wellness and Fitness Director, Cookie Rosell, the classes help students deal with stress and anxiety.
For more information, please contact :
Cookie Rosell
305-237-0735
mrosell@mdc.edu


More Briefing Articles
---