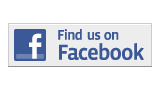 ---
Briefing
MDC Launches Social Entrepreneurship Academy
By Mary DiBernardo
mary.dibernardo001@mymdc.net
The Social Entrepreneurship Academy (SEA) will be offering classes to encourage students to make a positive impact on the environment and community while pursuing their careers.
According to Corina Moebius, cultural entrepreneur and professor at the academy, the classes will help students "map out what you want to do for the rest of your life and creating your career in a way that's never been done before."

Classes are being held at the InterAmerican Campus. They focus on b-corporations, green lifestyles, social enterprises, and non-profit organizations.

For more information contact:
Corinna Moebius
(305) 814-8884

More Briefing Articles
---