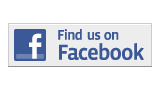 ---
Briefing
Wanda Curtiss Selected Vice President Of Commissions for the AFC
By Mary DiBernardo
mary.dibernardo001@mymdc.net
The Association of Florida Colleges has selected Wanda Curtiss—assistant to the chair of arts and letters at West Campus—as vice president Elect of Commissions.

Curtiss will be engaged in a two year commitment in which she will oversee the 17 commissions of the state of Florida, and serve as a liaison between commission chairs and the executive board.
She will also be the coordinator for the commission spring conference and professional development session of the AFC.
Curtis said she is very pleased with her position and  "encourages members to join the Association of Florida Colleges. With more than 8,000 members, they have a lot to offer to both members and non-members."

More Briefing Articles
---